A customer experience platform is a MUST if you want to succeed in insurance

Logan Willis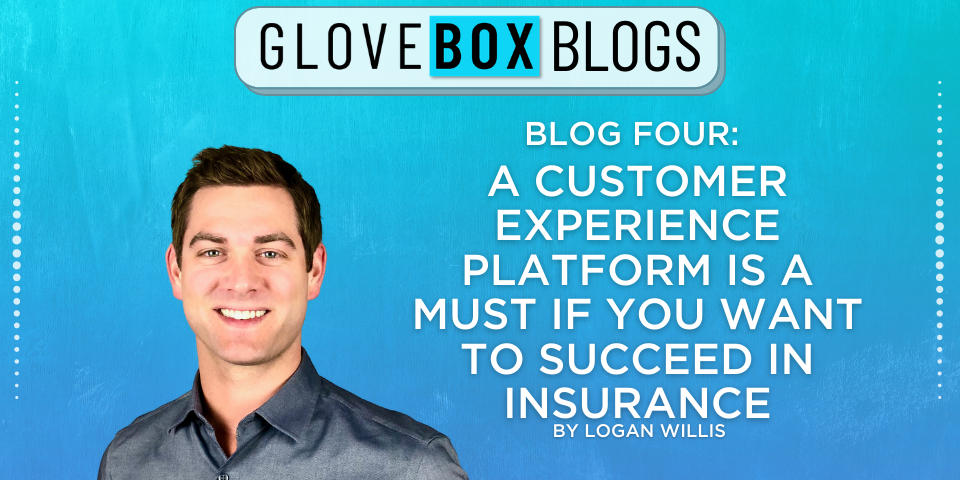 How many times have you tried to accomplish a task on your phone only to realize the website is just the regular desktop website but shrunk down into a teeny tiny version which makes it super difficult to see or do anything? Probably quite a few. State DMV websites, Doctors' websites, and Insurance websites are some of the worst offenders in the market.
Having a client access their documents or try to figure out who to speak to or call is a deal-breaker if they don't have a clean, simple and accessible experience. Do me a quick favor and open your auto insurance app on your phone. Stop reading this for a moment (please make sure to come back!), go to your insurance app, and try to view your ID cards. Oh, you don't have your insurance app on your phone? You have to go download it first? Yep. Makes sense. You're 90% of America right now. The process is antiquated and awful and that's why we set out to create GloveBox.
With GloveBox we have created an entirely new market complementary to existing services. The Customer Experience Platform is the final piece of the pie for independent agencies looking to succeed at selling insurance. We all have raters, and AMS systems, and we now finally have an all-inclusive Customer Experience Platform for the user side. By developing this platform, we have made the process as easy as opening Twitter or checking your Facebook profile. Even ordering food through your favorite delivery app, and we are just getting started.
Giving the client a way to access ALL of their insurance policies is key. Whether that is their current home or auto or even their health/vision/dental or life insurance down the road; the client needs to be able to find their documentation at the tap of a finger. Making them remember specific websites and downloading multiple different apps on their phone is only going to drive people away. I mean just think if you had to have a device for email, and then a separate device to make phone calls on, and finally a third device to access your policy documents on via the internet. You simply wouldn't. You'd just keep your agent on speed dial and call them, wait on hold, leave a message, and hopefully get called back with your requested information. The current process is so broken most agents have given up trying to find a solution.
GloveBox is the only customer experience platform and giving your clients access to it makes your and your team's life just that much simpler.